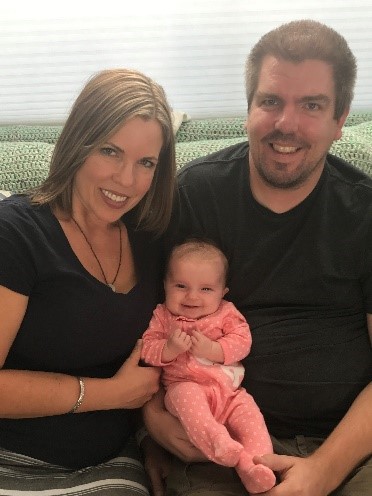 We started off as friends at work, but we really bonded when we helped each other through difficult times.
"Lisa and I helped each other through hard times, which gave us a solid bond that is our foundation." Kelly Hunter
Part of the reason that Lisa Johnson and I connected so well is because of a big turning point in my life. We previously worked together at another real estate company, and our manager placed us next to each other. We quickly learned that we had a lot in common and we liked to laugh together, so we developed an office friendship.
Previously, my dad was very influential in my life. He grew up in the depression; he was always considerate of others, had good manners, and was practical. He was my go-to person to help me make big decisions. He passed away in 2009, which was a big loss in my life.
Then in 2016, when my marriage of seven years ended unexpectedly, I was having a really hard time. Lisa was there for me. She had my back when I was trying to figure out what to do. She was going through her own personal challenges at the time, so she understood and helped me pick myself back up. Now, I think of her as my "Guardian Angel."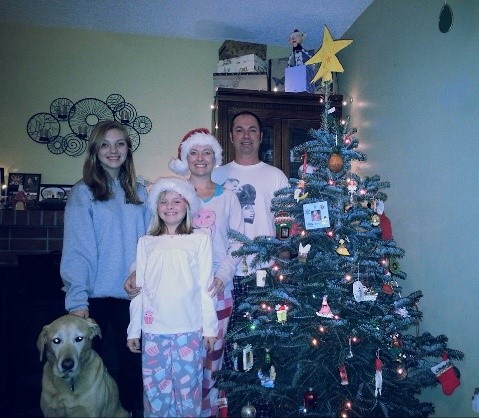 After my marriage fell apart, the stress took a toll on my health. I didn't know who I was because a lot of my identity was tied up in my relationship. Throughout the healing process, I really learned a lot about myself. I am a lot stronger because of it, and I couldn't have done it without Lisa.
Because of my experience with having to make decisions on my own after my dad passed away and after my divorce, one of the groups that I connect most with is single women. I know how overwhelming it can be to be the sole decision maker. Buying and selling real estate can be intimidating, so I am here to support them throughout the process. Another group that I'm fond of working with is the elderly, which is somewhat of a lost generation, and reminds me of my dad.
One thing that I really appreciate about Kelly is that she doesn't quit. She's got grit. Sometimes I needed to see someone else push through the hard times, to get through them myself." Lisa Johnson
When Kelly Hunter and I became close, I was facing my own kind of loss. I grew up in a military family, so my father was on ship a lot. In his absence, I had two instrumental supporters in my life. When I was five, I was paired with a Big Sister in the Big Sisters/Little Sister League. I am still super close to my Big Sister to this day, but my biggest champion was my Grandma.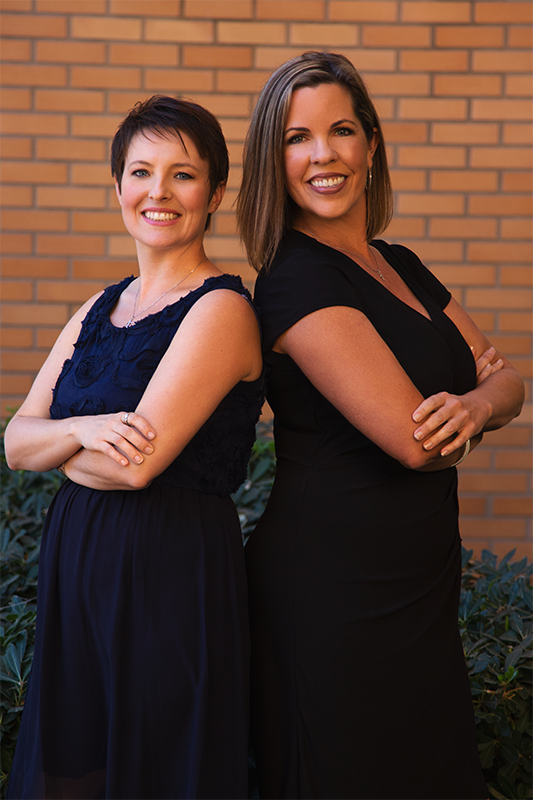 My Grandma always encouraged me; she told me I was smart enough to accomplish anything I put my mind to. I could always call her, and she was one hundred percent positive and supportive. Then she got really sick and passed away around the same time Kelly was having her challenges.
The emotional toll of the loss of my grandmother started to affect my health as well. Becoming close to Kelly was exactly what I needed. There were so many parallels. We really helped each other through difficult places in our life—divorce, death, and health issues.
We encourage one another and hold each other up. We tell each other, "It's okay, we can get through this." Kelly and I built such a trusting relationship, we decided to partner up in 2017 so we could offer that unified strength to our clients. When one of us is having a tough day, or if we need to be in two places at one time, we can count on each other. We've got each other's backs and share the same priority—supporting our clients to ensure they have the best real estate experience possible.
Since we've faced our own personal challenges, we developed compassion for people in difficult situations. We are here to support our clients and protect them from being taken advantage of—especially single women and the elderly. We love to work with them, however, we are here for anyone, any time!

In addition to approaching our business with compassion and empathy, we are also strong administrators. We don't just put a sign in a yard and set people up on an MLS feed and then cross our fingers that everything will work out. We have a process and a plan that we go through with each client. We teach them to ask the right questions to remove fear from the process and provide clarity.
We genuinely want what's best for our clients, therefore, we listen and pay attention to their interests, needs, and problems. We equip them to make the best decisions for themselves. We are grateful that people trust us enough with such a huge decision in their life—buying or selling a home.

Sincerely,
| | |
| --- | --- |
| | |
| Kelly Hunter | Lisa Johnson |